Chiropractor Jim Pollard D.C.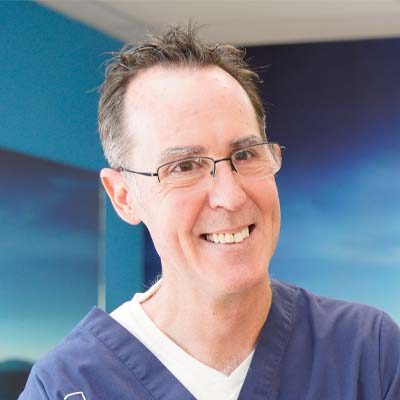 Intrigued by the Chiropractic Philosophy
At age 16, Dr. Jim had a football injury. Urgent care gave him pain meds that didn't seem to help at all. As he sat out for practice, a friend mentioned an uncle who was a chiropractor. Dr. Jim went to the man's home and was adjusted. The subsequent relief he felt planted a seed of interest, though it would be years before Dr. Jim followed the chiropractic path.
A year after his first chiropractic experience, Dr. Jim was working as a produce clerk when his back seized up. He saw another chiropractor who explained to him what chiropractic was, what had occurred in his body, and what the plan was to help him. The education process reignited his interest in the profession. Put off by the costs of graduate school, however, he became a molecular biologist and began working as an engineer.
His wife, stricken with migraines, saw a chiropractor. Dr. Jim went with her, and he loved to chat with the chiropractor and ask questions. On the drive home, his wife said, "You still have an interest in this. If you want to do it, I'll support you." Dr. Jim switched gears and entered Life West at age 28.
---
Gaining an Education in Natural Health
The institution Dr. Jim attended was a subluxation-based chiropractic college, which means he was taught all about the body's natural healing abilities. With an experienced teaching staff, he was happy to learn all he could from his professors. Dr. Jim served as student body president and a clinic advisor. The knowledge he gained there gave him a strong foundation of clinical skills, which he continues to develop by taking regular courses and attending seminars.
When Dr. Jim graduated magna cum laude with his Doctorate of Chiropractic, he was confident in his abilities and started Health Recovery of Texas. His approach to care is holistic. That means when you become a patient, Dr. Jim will provide you with chiropractic along with advice about nutrition, exercise, and how to reduce your chemical burden. Together, each of these pieces gives you the power to live a healthier lifestyle.
"I'm so grateful to be in a position to help and serve others. My patients often comment that they can tell how much I love what I do. I've been blessed with the opportunities presented to me, and I don't take that for granted."
---
Enjoying Our Beautiful Area
Dr. Jim is an outdoorsman who loves to hike, camp, and take care of his ranch in the Hill Country. In his spare time, you'll find him being active exercising or spending time at Inks Lake, which is close to his home. He attends Providence Reformed Baptist Church in Marble Falls. Dr. Jim and his wife have one son who lives in California with his wife and children.
---
Open Late
We want it to be convenient for you to attend your appointments. We have late opening hours and often can see you on the same day you call. Contact our staff now!
OFFICE HOURS
---
Monday
2:00pm - 7:00pm

---
Tuesday
8:00am - 11:00am
3:00pm - 7:00pm
---
Wednesday
2:00pm - 7:00pm
---
Thursday
8:00am - 11:00am
3:00pm - 7:00pm
---
Friday
Closed
---
Saturday
Closed
---
Sunday
Closed